This display was built by member Ken Hodge to replicate the recovery of the Glacier Girl in 1992.
Glacier Girl was one of six P-38 fighters and two B-17s that were forced to land on a glacier in Greenland due to bad weather on 15 July 1942.
All crew members survived and rescued after spending nine days in the challenging weather.  
The squadron was left in place until 1982 when Pat Epps and Richard Taylor decided to recover at least one of the the P-38s.  Everyone thought that the planes would be slightly covered by snow and ice.   However, in their first expedition, they could not locate the squadron.
Using new technology and several expeditions later, they located the squadron and found that the Glacier Girl was buried under 268 feet of snow and ice.
How were they to recover the Glacier Girl?  The Pictures of Interest, the Videos of Interest and this link to Glacier Girl: The Back Story will provide "the rest of the story".
Once recovered, the Glacier Girl was restored to flying status and is still flying today.
P-38 Lightning after crash-landing on the Greenland Ice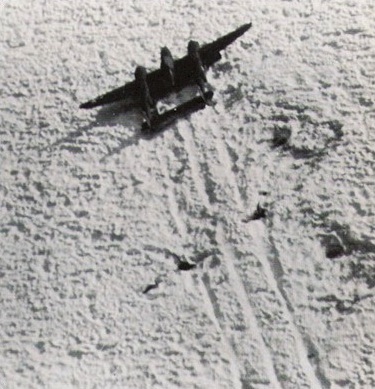 Hand excavation of snow at the surface to establish the start of the excavation shaft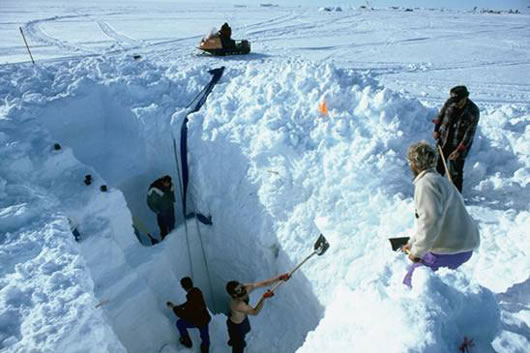 Recovery team members lowering themselves down the melted shaft.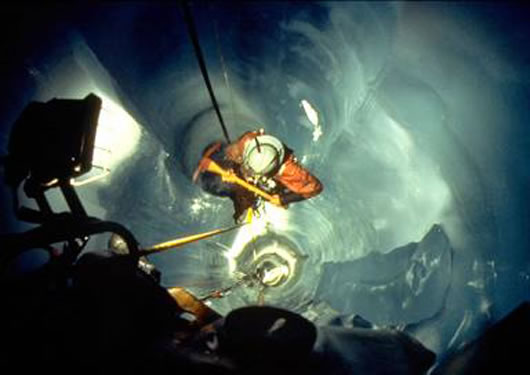 Glacier Girl, head on!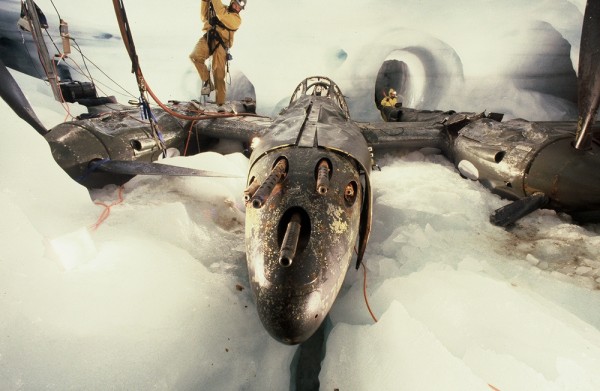 To recover the glacier girl they used a manually-operated hoist, 7,000 pounds, one guy, four cranks to raise it 1/4 inch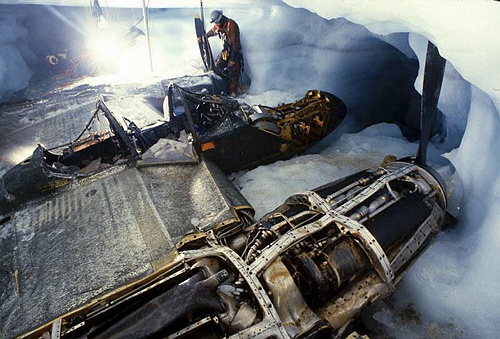 Retrieving the Glacier girl, bit by bit up a long shaft melted in the ice.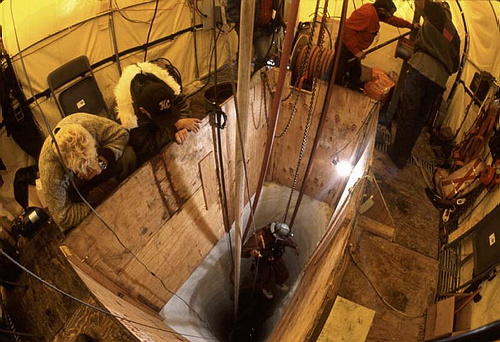 OVER VIRGINIA — Steve Hinton flies "Glacier Girl," a P-38 Lightning dug out from 268 feet of ice in eastern Greenland in 1992. The aircraft was part of a heritage flight during an air show at Langley Air Force Base, Va., on May 21. (U.S. Air Force photo by Tech. Sgt. Ben Bloker)
Lockheed P-38E Lightning "Glacier Girl", Chino, California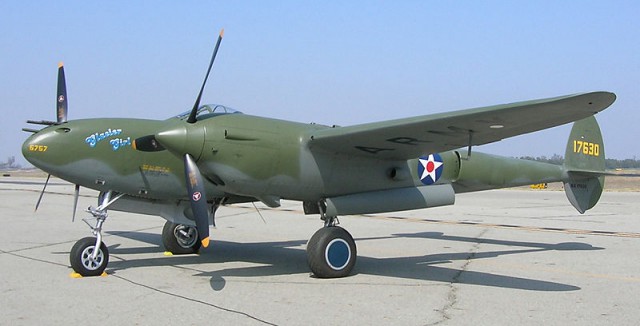 Videos of Interest
Video #1:  "Glacier Girl" | The Real Story of a WW2 P-38 Trapped in Ice for 50 Years  Run Time (05:47)
Video #2:  Restored Lockheed P-38 "Glacier Girl" UP CLOSE Video Study  Run Time (02:52)
Video #3:  The Lost Squadron  Run Time (26:46)  Meet the pilot of the first P-38 that landed and flipped.
Video #4:  GE Aviation Lecture — From the Ice, Back to Life: The Incredible Resurrection of "Glacier Girl"  Run Time: (01:14:41)